If there is one thing that both of my kids love, it's trains! From an early age both of my kids took a strong interest in anything and everything that had to do with trains. Recently Aubrey started watching Chuggington during the day when Jeremy is at school and this has become her new obsession so it was no surprise that this was on her Christmas wish list.
Learning Curve
has an amazing variety of Chuggington products and I knew that I would find the perfect train set for Aubrey and I did with the
Chuggington Calleys Rescue Set.
This 39-piece set features a unique 2-in-1 Rescue Shed: stack for a 2-level rescue shed or unstack for a track elevator and stand-alone tunnel! Includes Calley's Rescue Computer with lights and sounds, Calley, Wilson, two rescue cars, two track hazard areas and more!
The above picture is everything that comes with the train set. The instructions are very easy to follow and I had everything set up within about 5 minutes. I was very impressed with the wooden train pieces and how well they fit together.
There are lot's of fun ways to play with the Calley's Rescue Set! Included with the set are 4 trains with the main ones being Calley and Wilson. I just love the details on the trains and how they look just like the cartoon characters.
The best part about the train set is the lights and sounds of the rescue computer. This also has an elevator where the train can go up or down with just a turn of the crank handle on the back. There are also two levels so it makes play time even more fun.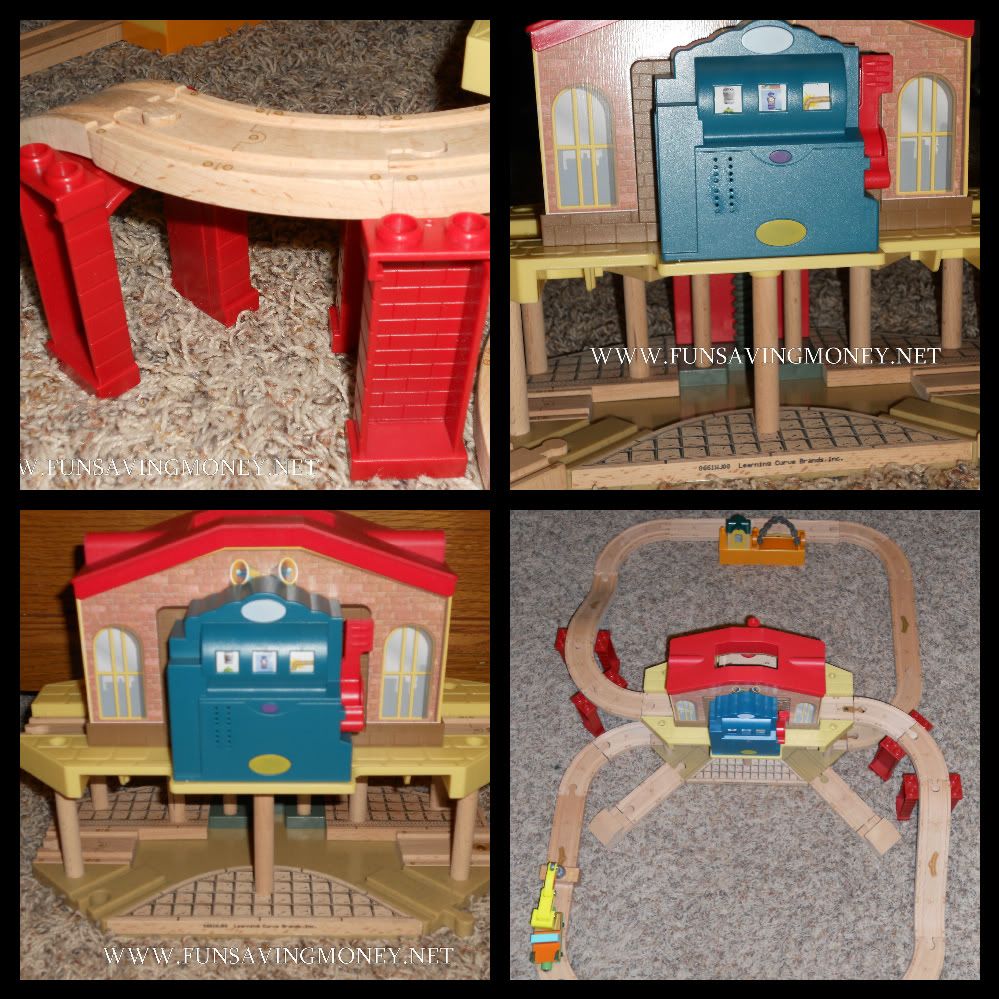 This is the perfect Chuggington Train Set and It kind of makes me wish I was a kid again! For more information on the Calley's Rescue Set or other Learning Curve products be sure to visit them online.
Disclosure: I received the above product in order to facilitate my review. All opinions expressed are 100% honest and my own.
Like this site? Please Subscribe to Having Fun Saving Money by Email or RSS Feed.