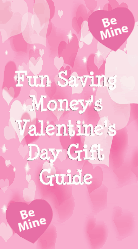 Aren't these shoes smoking hot?! When I got them in the mail I couldn't wait to try them on and see how well they fit.They were even more gorgeous in person and fit great! The heel is just a little bit higher than I normally wear but it didn't bother me at all and actually made my legs look great.
My husband loves these shoes and thinks they look great. When I told him they only cost $16.99 he couldn't believe it. Shoes can get very expensive especially boots and heels and that's why I only buy them for myself on special occasions but at this price I can afford to splurge on myself more often.
I am very happy with my shoes and I think they are fantastic quality. My birthday is coming up in March and my husband is planning to take me out with some friends and I can't wait to wear these shoes. Now I will just have to find the perfect outfit to go with them.
Be sure to check out
Inject The Venom
for the fantastic selection of low price heels and boots.
Disclosure: This is a non-paid post and honest opinions were used. All opinions expressed are based on my own experience and may differ from others. Thanks to the company and/or pr agency for providing me with the complimentary products for review.
Like this site? Please
Subscribe to Having Fun Saving Money by Email or RSS Feed.

Related posts: