Childhood is one of those magical times in life when you really believe in things and hope that your wishes come true. I can remember being a little girl and watching one of my favorite movies of all time, Willy Wonka and the Chocolate factory. When all the kids finally entered into the room of candy heaven with chocolate water falls and edible flowers I couldn't wait till I could visit a place like this. Sadly as I grew older I realized that this was just a movie and places like this didn't really exist. Or do they?!
Introducing Lolli and Pops  Candy store the high end purveyor of sweetness and confectionery treats offering more than 600 unique items! But this isn't just your typical candy store, from the moment you walk through the doors you are transported into a world of magical sweetness. A few days ago I was able to get a tour of Lolli and Pops and get and inside look at just how much work and detail goes into making a candy store an experience for people of all ages. Before you even enter through the doors you are surrounded with candy and greeted with a friendly hello. I brought along my two kids and you should have seen just how big their eyes got when we walked into the store.
Lolli and Pops has four different themed rooms (yes I said rooms!) which include the Wonka Room, The Chocolate Room, The Gummy Room and The Old English Apothecary Store.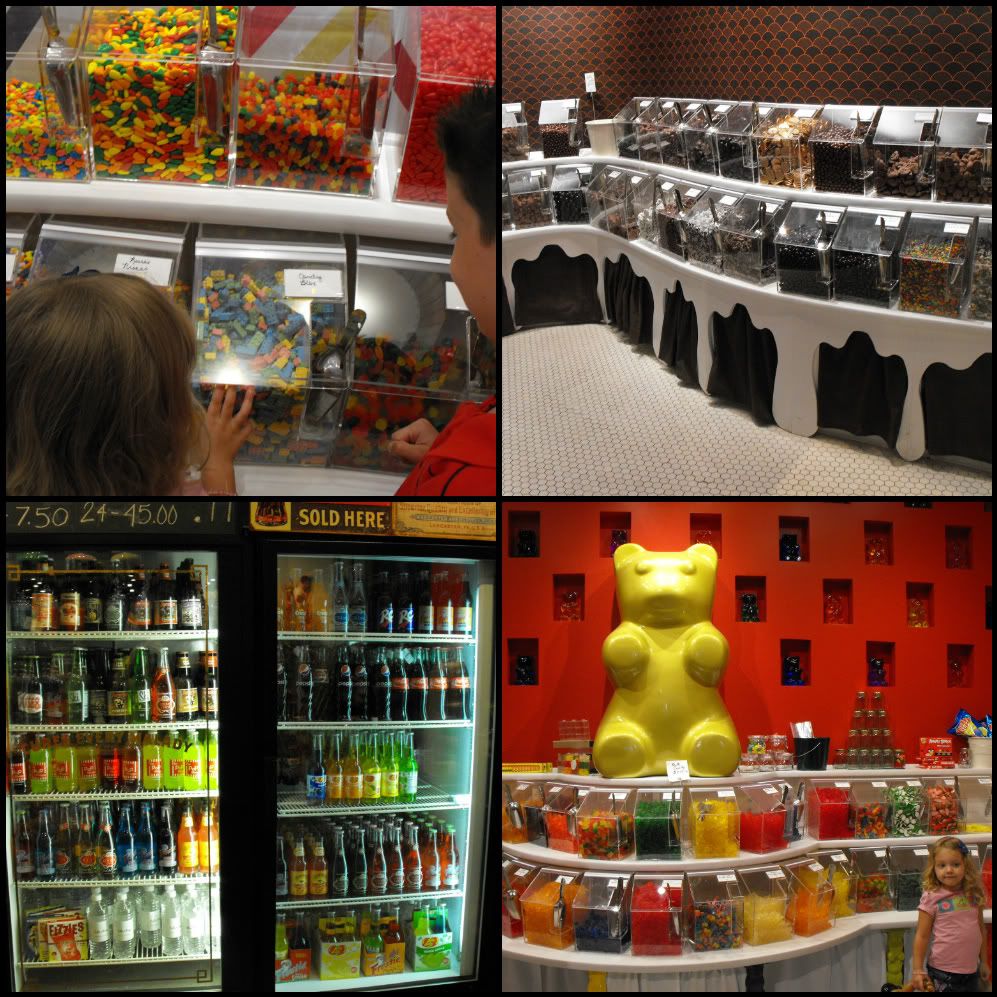 The Wonka Room is filled with licorice, jawbreakers, skittles, hard candies, sour candies and much much more. This room also features the Wall of Pez that is filled with Pez dispensers and candy. When I walked in the room I immediately noticed the wall paper because it looked just like the wall paper that was in one of the scenes of Willy Wonka and the Chocolate Factory. All of the rooms are decorated to match their themes, and I have to say they nailed it.
The Chocolate Room is absolutely without a doubt the yummiest room I have ever walked into. If your a chocolate lover you will be in heaven when you enter this room. I was able to sample a few things like chocolate covered raisins, chocolate covered cherries, chocolate graham cracker crumbles, chocolate covered coffee beans and chocolate toffee. Were they good? No, they were FANTASTIC.  There are over 30 different kids of chocolate including imported bars from London.
The Gummy Room is exactly how is sounds it is a room filled with any type of gummy you can think of. They have worms, 15 different types of bears, bugs, army men, letters and even frog gummies. This room even features a giant gummy bear that I believe weighs in at 5 pounds.
And the last but not least The Old English Apothecary room that features a vintage candy counter. This is the main room and has several different products and goodies to choose from. In the center of the room there are over 50 different nostalgic/old fashioned candies. I saw products such as the Wax lips and mustache that I hadn't seen in years. They carry a lot of old time candy bars and such that will take people back to their childhood. You also don't want to miss out on the soda wall that has over 30 different flavors of soda to choose from and they all come in classic old fashioned glass bottles. If your a jelly-belly fan your in luck because there is a wall dedicated to 48 different flavors.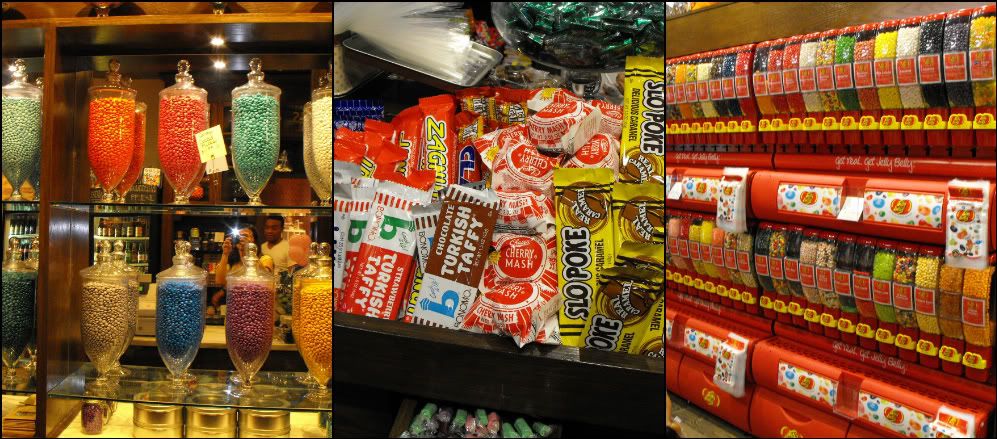 Lolli and Pops is celebrating their grand opening in a big way the week of April 9th-15th by partnering with the Make-A-Wish foundation to help make wishes come true. During this week Lolli and Pops are donating 20% of sales to benefit Make-A-Wish of Oklahoma. So be sure to get out there, eat some delicious treats and support not only a wonderful Tulsa based company but also a great foundation.
Location:
Woodland Hills Mall-Upper Level
7021 W. Memorial Dr.
Tulsa, OK 74133
Hours:
Monday-Saturday: 10am-9pm
Sunday:-12pm-7pm
Phone: 918-250-9916